Modern Calligraphy Work Box kit - PREORDER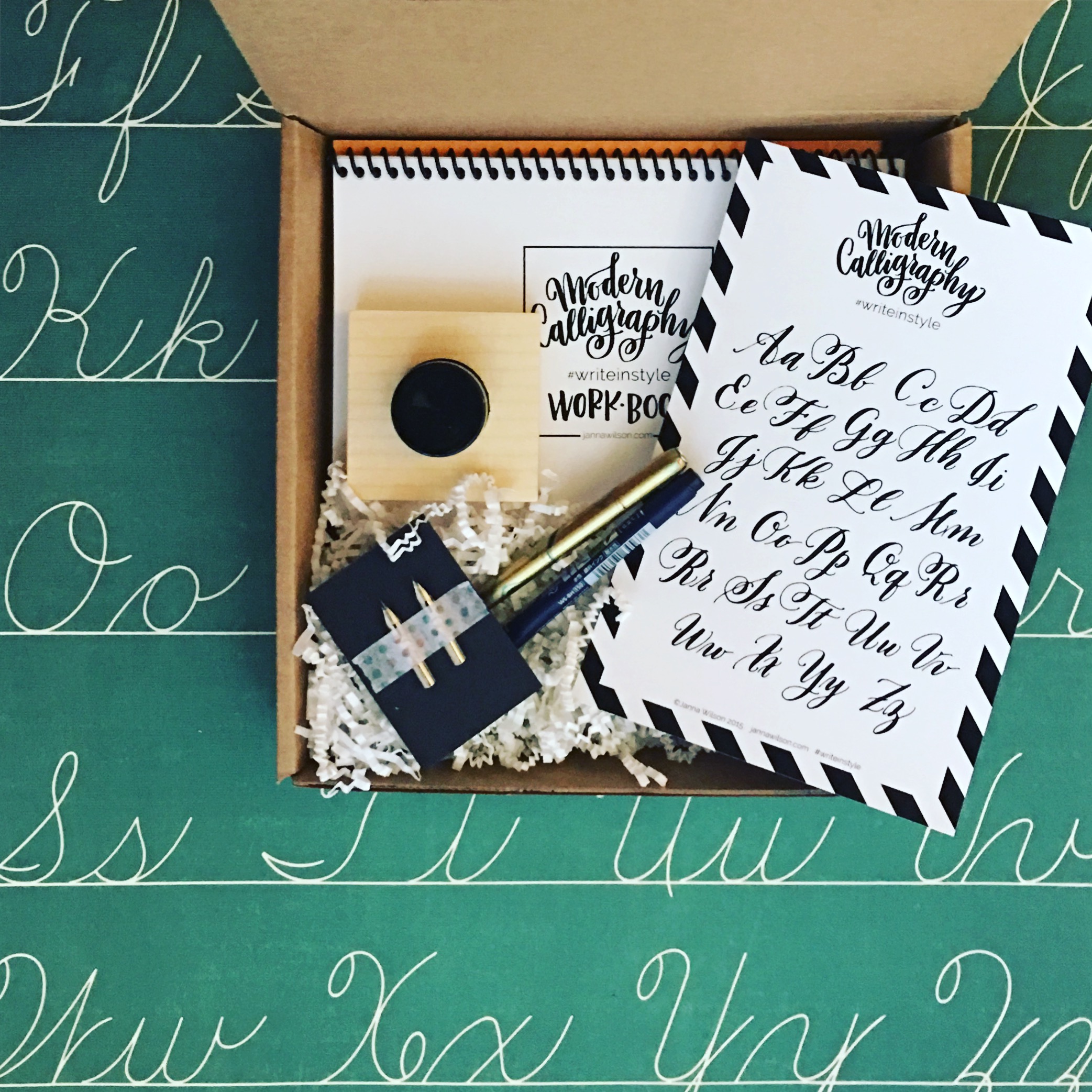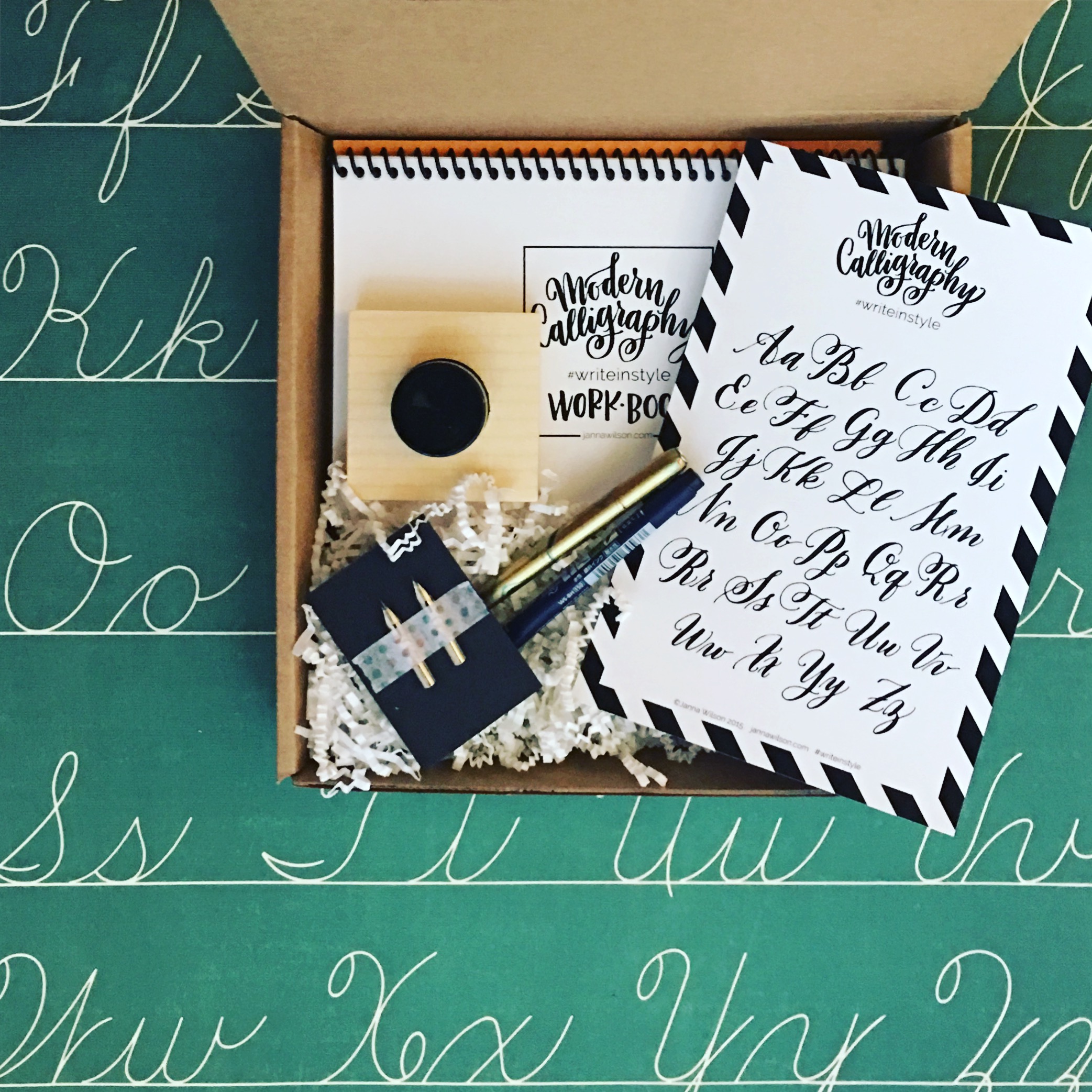 sold out
Modern Calligraphy Work Box kit - PREORDER
This kit is complete with everything you'll need to transform your skills from a complete novice to a practicing calligrapher. Included are a selection of hand-picked, top quality tools and materials that will take you through hours of practice including the book I use to teach my in-person workshops that cover every detail of the learning experience.
Kit includes:
44-page spiral bound Modern Calligraphy Work Book
Alphabet exemplar
Metallic marbled universal pen holder
2 nibs
1 oz. bottle of ink in wooden holder
Full pad of gridded practice paper
Name place card
Packaged in a 9 x 9 storage box
This is my complete 3 hour beginning calligraphy workshop delivered to your door in a self-paced format! I've taught dozens of calligraphy workshops over the last 3 1/2 years and I've created this lesson book that follows my teaching format exactly with illustrations for each stroke and letter of the alphabet from A to Z. Plus, there's all the tips, tricks and info about supplies that I can pack into this workbook. As a bonus in the book, I've included several projects with sources for materials I've used to create them!! It's chock-full of inspiration. I think you'll love it!!
This product ships only in the US.
TENTATIVE SHIPPING DATE FOR PREORDERS: August 15, 2017
About the author:
Hi I'm Janna! I've been teaching and developing creative workshops for over 16 years, both locally, nationally and for major craft manufacturers and publications such as Fiskars and Better Homes and Gardens' craft titles. Incidentally, creative lettering was one of the first classes I taught all those years ago at a scrapbook store in Fayetteville, Arkansas. Over the years, I've continued to develop my design and lettering skills and I'm now able to use them in my graphic design work and commissioned works. I started with pointed pen calligraphy in 2012 and I'm mostly self taught through many hours of practice, classes, readings and trial and error. I'm excited to share the basics of this fun hobby through workshops, social media and this workbook!